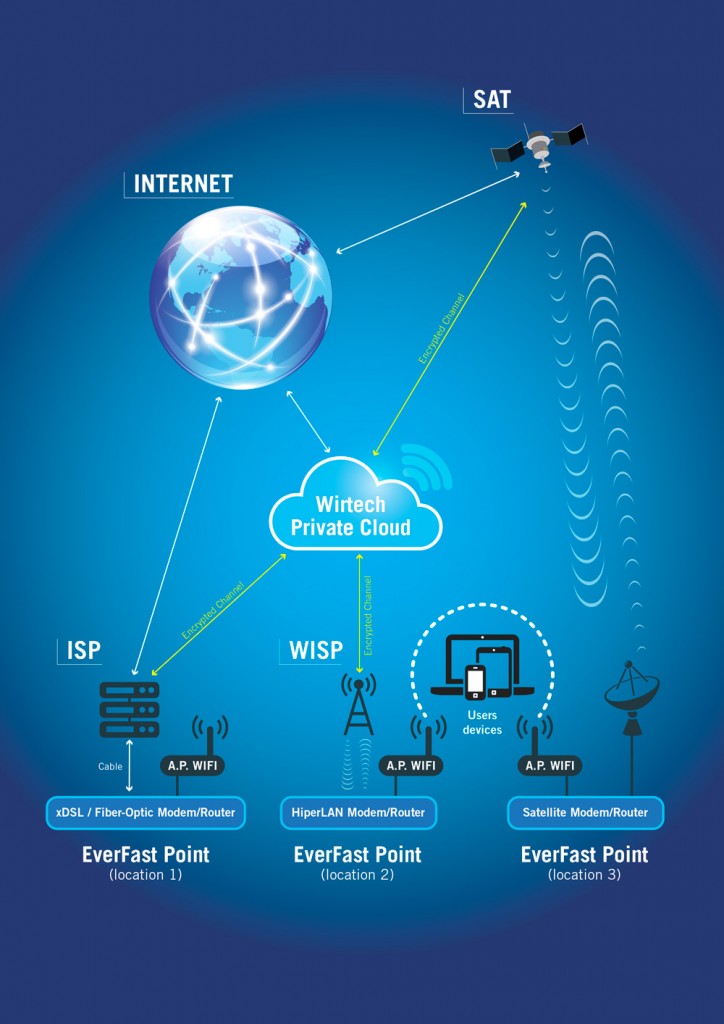 The EverFast platform is the core of the WiFi-Network/EverFast service. One of the most powerful and versatile cloud-based solutions designed to manage and remotely control WiFi access from public locations.
The AAA (Authentication, Authorization, Accounting) protocol has been integrated with an indirect user identification system based on the ownership of the cell phone numbers and accessibility of the email addresses indicated upon registration. This guarantees anonymity towards the provider and the EverFast Point managers.
In the event of offences or crimes committed by users through the hotspot network, the cross-reference of the data acquired during registration with the traces left while browsing will help the Judicial Authority of the country where the EverFast Point operates to track the identity of the offenders, thereby raising the EverFast Point managers from the consequences of the improper use of the network.
The activation of a new EverFast Point requires a broadband internet connection to which you can connect, in real-time, the access point or access point network intended to provide the wireless service to which the users' WiFi connections are routed upon authentication. All this while maintaining the traffic generated by the WiFi users separated from the company network of the EverFast Point.